by Don Richardson
About two weeks ago our new directional signs at 7 trail junctions were installed and are a great new addition to the trail system. We will soon have 7 new informational signs on the newest part of the trail.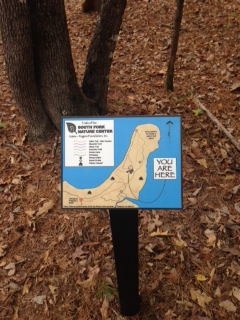 We have begun cutting again on the second area of the Glade Restoration project. This area is approximately 3 acres and was about half cut last year. We will also move directly to the 5 acre area once this one is cut over. Because of the restoration work going on, the Nature Center will be closed until January 2015.
The US Fish and Wildlife Service is also providing money to enhance habitat for monarch butterflies. We will be planting milkweeds in the glade areas to provide this needed habitat.